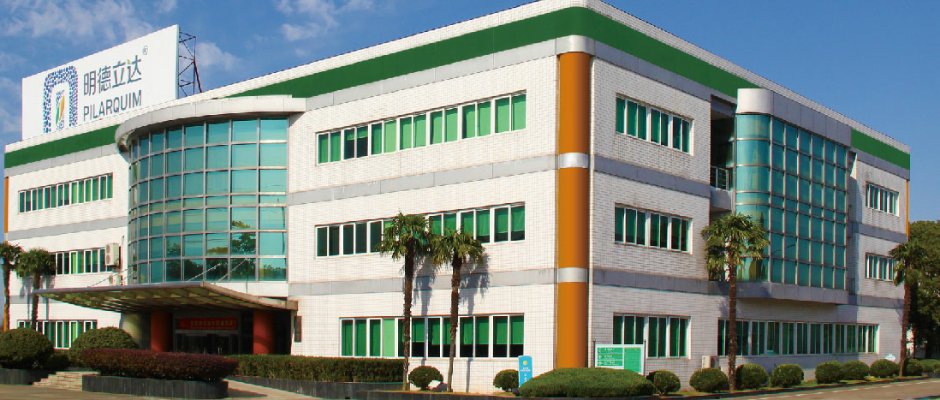 Bangladesh is located on the delta plain in the northeastern part of the South Asian subcontinent. A small part of its southeast mountain region neighbors Myanmar, and it borders India to the east, west and north. The country's total area is 147,570 square kilometers, which account for 85% of its land area, with its southeastern and northeastern regions being hilly.
Bangladesh's main food crop is rice, which covers a planting area of over 10 million hectares. It is also one of the world's major producers and exporters of jute, as well as potato, vegetable, mango, sugarcane and coconut. More than 46% of the country's population work in agriculture, making it a mainly agricultural country.
Pilarquim
, which has been present in the Bangladeshi market for 35 years, manufactures leading branded products, such as PILLARTHENE, PILLAROUND and PILLARXONE, which farmers use in certain farming seasons. In late 2015, Pilarquim released a new product, PILARNIT, which immediately became popular and is used widely on rice, vegetable, fruit and other crops in Bangladesh. Its broad insecticidal spectrum, fast knock down and long persistance attracted considerable attention and are well-recognized by end users, making Pilarquim a popular brand in the local market.
NAAFCO was founded in 1984. After decades of development, it has become a well-known pesticide company in Bangladesh. Its business operations cover all major regions of the country and its products are highly regarded and trusted by farmers, due to their quality and effectiveness.
To encourage local agricultural development and increase the local use of pesticides, Pilarquim, together with NAAFCO, visited many crop planting areas to help farmers combat various diseases, pests and weeds. They also organized farmers meetings in many regions of Bangladesh to show farmers how to apply pesticides correctly and how to choose better pesticides, finally increase yield and income.
Training sales team to serve end users with more professional technology
NAAFCO has over 150 sales in Bangladesh with experience in the plant protection industry and knowledge of local planting systems and local occurrences of diseases and pests. Pilarquim, together with technical personnel from NAAFCO, conducted training sessions on corporate culture and product knowledge for its local sales team.
Through its training sessions, Pilarquim's aims to ingrain its service philosophy of "serving quality agriculture wholeheartedly" in the mind of its sales people, and help them learn more about products and pesticide application methods. At the end of every training course, all regional teams will use the knowledge they gained from the training to conduct in-depth market analyses and consider product positioning while considering specific business characteristics, to offer end users in every region the best products and services.
Rooted in the terminal, providing farmers with solid services
Both the technical team of Pilarquim and NAAFCO have been active in Bangladesh's farming areas, They communicated closely with farmers in Bangladesh, introduced the appropriate pesticide products to farmers according to the actual situation in the field and explained the methods of use. The team also actively guided farmers to change the planting concept, guide farmers to use pesticide scientifically and rationally, and help farmers develop high-quality crops, promote yield and farmers' income.
PILARNIT, which yields excellent results on rice, vegetables and fruits, is a good example. Farmers used to suffer considerably from rice plant hopper, whitefly, aphid and thrips. In addition to the appropriate natural environment promoted the occurrence of pests, it is also due to the differences in the educational level of farmers in different regions. Farmers don't know what kind of pesticide to use and don't know how to use it. Pilarquim and NAAFCO's technical team also carried many field trials. In addition to explaining the effects of the company's products to farmers, the technical team also lectures them on how to use pesticides in a more professional manner, such as spray method, as well as the best optimal use time, precautions, monitor product effects after application, and make use of different action modes insecticides to avoid resistance. Farmers are taught to use pesticides as early as possible when the pest population is still low, as well as the concept of "prevention first and treatment second," enabling farmers to gradually change their ideas on how to apply pesticides to produce quality crops.
In order to deal with diseases and pests, Pilarquim is prepared to continually update its product portfolio. Field trials of Pilarquim's new product, PILARTEP, has started in Bangladesh and its registration is expected to be granted next year, which will enable Bangladesh farmers to find solution to serious crop issues.
The Bangladesh market has considerable potential. With many years of market development experience in Bangladesh while adhering to its business concept of "focusing on pesticides and serving global farming issues," Pilarquim has constantly provided high-quality pesticide products to Bangladesh farmers. With the global implementation of its "Differentiated Development Strategy," Pilarquim is committed to offering quality products and is prepared to launch new formulations and mixtures to solve the issues faced by farmers and help them increase their productivity and income. Through these efforts, Pilarquim is enhancing its brand reputation among its customers.
Pilarquim has been present in global agrochemical market for nearly 60 years. The successful merger of Pilarquim Shanghai and Pilarquim Jiangsu resulted in a complete and well-established business model that focuses on product research registration and distribution, as well as brand building. It also created a complete and mature international marketing network. In the coming years, Pilarquim is ready to work with its partners to jointly explore international markets and achieve its objective of becoming one of the world's leading agrochemical companies.