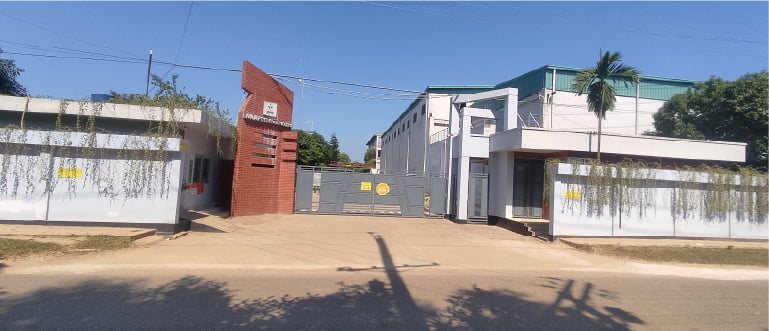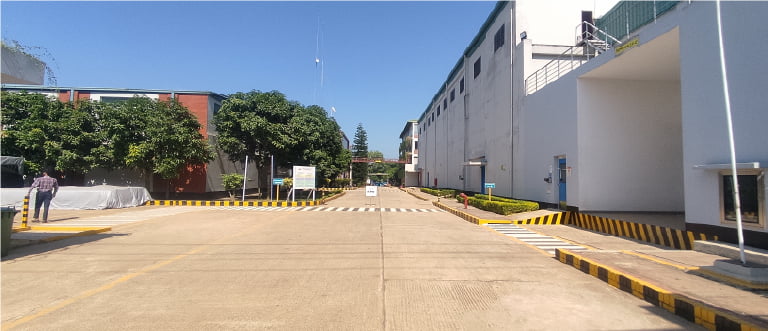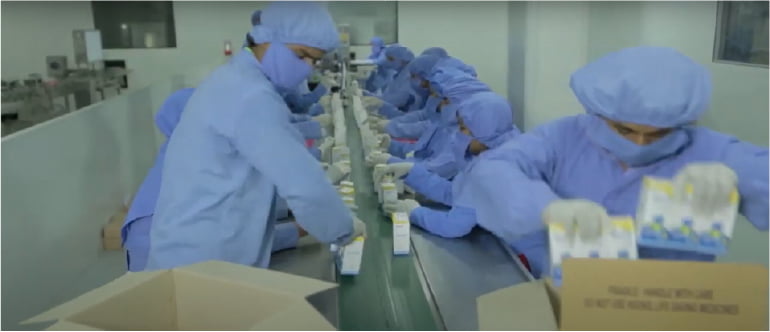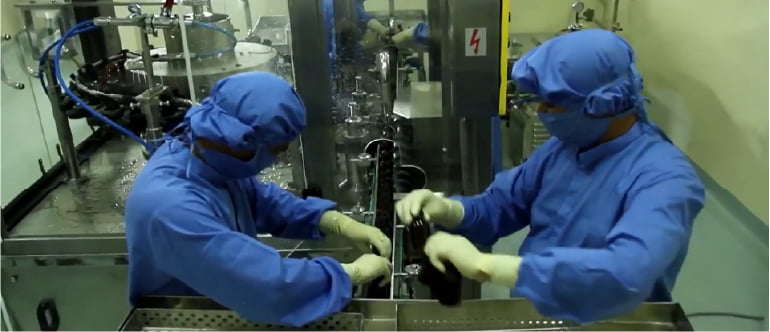 NAAFCO PHARMA LTD
NAAFCO AGROVET LTD
NAAFCO PHARMA LTD
HUMAN HEALTH
BACKGROUND
Set on over 23 acres, NAAFCO Pharma Ltd started production of human medicines in 2015 with a cGMP manufacturing facility. The production range encompasses tablets, capsules, pellets and liquids in the form of suspension and solutions. The next phase will incorporate Injectable, Cephalosporin and MDI facilities.
It has raw material, production and finished goods buildings of 28k sft each in separate prefab single storey structures. The raw material storage facility has temperature control with humidity sensors, several cold rooms and class-maintained dispensing and sourcing areas, all racked. The finished goods area has similar arrangements. The production, packaging and storage areas are covered by HVAC system of 16 AHUs & central air conditioning, as well as European sourced water generation unit of 1 kL/hr with Loop system. The facility is underpinned by QA, QC, PD with R&D and Microbiology lab equipped with the latest in high specification analysis machinery.
MISSION & VISION
For pharmaceutical products, the most modern production and compliant facility is crucial in ensuring excellent products. The quality of the plant and equipment must be matched by the quality of personnel involved. NAAFCO Group has grown and thrived entirely by guaranteeing quality products and services in all of its business endeavors. NAAFCO Pharma continues this commitment to quality by investing in the latest up-to-date plant and machineries as well as headhunting the best. Thus we have the production of best quality products, by best quality people at the best value.

Bangladesh has just stepped onto the upward curve of rapid development and as such with an increasing wealthier population with access to medical care; the demand for both quantity and quality of medical products will increase lockstep with the nation's growth. The 1982 Drugs Act has left a legacy of strong robust champion pharma companies within a well regulated industry. NAAFCO Pharma will take its place amongst these companies both in domestic and international markets.
CONTRACT MANUFACTURING
Boasting a state-of-the-art, highly equipped and large scale manufacturing facility with international standards, NAAFCO Pharma additionally facilitates contract manufacturing for any pharmaceutical products as per clients need. We have been serving some of the top 10 pharmaceutical companies in Bangladesh (Square, Renata, Healthcare, Sanofi, LabAid, and ACI among others) for their contract manufacturing requirements.

NAAFCO AGROVET LTD